Are you interested in developing specialized knowledge and continuing your education in a particular area of professional practice? Our certificate programs are designed to complement and build on previous academic study and practical work experience.
Stay current in today's fast-paced knowledge economy
Respond more effectively to the challenges that emerge in your work
Prepare for promotion
Explore options to make a career change
NEW PROGRAMS
DATA and TECHNOLOGY
BUSINESS (Accounting, Business, HR, PR)
MEDIATION
100% ASYNCHRONOUS ONLINE
ALL PROGRAMS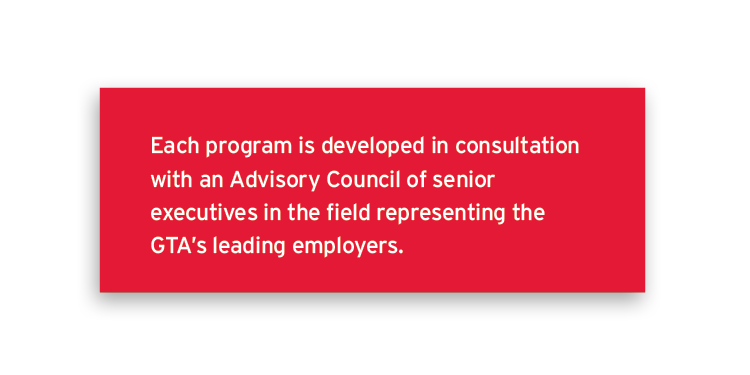 Our continuing education certificates will provide you with:
Real-world skills that you can apply today
Maximum opportunity for learning in small and intimate classes, and with practical application tips
Hands-on learning activities
Contact with dedicated instructors who are working in the profession
A network of people working in the field
Thanks to a partnership with Resume Target, a professional resume writing service, York University's School for Continuing Studies is pleased to offer access to career related information and premium resume templates to our Certificate students.