Get smart on the essentials of personal data protection
Information privacy is one of the most important public policy issues of our digital age and an issue of vital importance to Canadians and Canadian organizations. It also is a fast-emerging profession that encompasses how an entity collects, stores, shares and uses personal data. Data-driven organizations need to consider how factors like customer expectations, domestic and global regulations and emerging technologies can impact their operations, management and marketing practices.
Now, more than ever, institutions and individuals need to ensure that  their personal data are used appropriately and according to ethical & legal best practices. Employers are searching for proactive and knowledgeable information privacy professionals to help recommend, implement, manage and scale solutions on an organization's privacy needs.
Over a five-year period, GTA job postings in information privacy have increased by 142%. For professionals looking to upgrade their skill set or embark on a new career in information privacy, there's never been a better time to begin.
Program Description
In the Certificate in Information Privacy, you will gain fundamental knowledge in information principles, legal concepts, operational methods and emerging technologies that define privacy practice today. You will improve your privacy awareness as well as contribute to better the privacy practices within the organizations you serve or work within. Created in collaboration with Canadian privacy leaders and subject matter experts, this part-time, three-course program is offered in a completely online format to accommodate the schedules and commitments of working professionals.
In only six months of study, you will:
Acquire a holistic understanding of the organizational value of privacy and data protection
Learn basic tools and methods for safeguarding personal information
Comprehend global legal and regulatory requirements for information privacy
Interpret the privacy ramifications of new technologies, applications, products and services
Learn to identify potential risks, vulnerabilities, harms or misuses of data
Identify and coordinate privacy breaches/risk assessments
Contribute to the development of an organization's privacy program
You will learn practical, privacy-enabling tools and methods such as a Privacy Impact Assessment (PIA), which assists organizations in identifying and managing the privacy risks arising from new initiatives. You will also learn about Privacy by Design (PbD), a process for embedding privacy-aware features and interfaces in an organization's product and service development efforts.
And, since privacy protection is a collaborative effort that involves multiple stakeholders, you will gain cross-functional professional skills such as communication, team building and critical thinking. Near the end of the program, you will apply what you have learned towards examining and analyzing real-world privacy breaches.
Our program's comprehensive curriculum in a condensed format allows you to graduate faster with the skills employers want. By the time you finish, you will have the essential knowledge to stay smart on privacy best practices in today's rapidly evolving business, technological and consumer environments.
Who should take this program?
The Certificate in Information Privacy is for any individual who seeks a potential career path toward information privacy as a discipline. Additionally, it serves individuals who simply want to better understand privacy as a public policy issue.
This program can also enhance the careers of people with an educational background or work experience in:
Information Management
Information Technology
Human Resources
Marketing
Program delivery
As of March 16, 2020, all our Continuing Education programs will be delivered 100% online. The School of Continuing Studies has launched and delivered many quality online programs over the years. This is not new to us, and there will be no interruptions or compromise in learning quality for those considering starting their studies with us.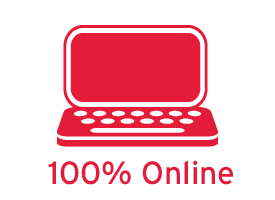 By the end of the certificate, successful graduates will be able to:
Explain the importance of information privacy
Consider the risks and benefits of information privacy from organizational and consumer perspectives
Comprehend major Canadian and global privacy laws, regulations and standards
Grasp the privacy implications of new technologies and services
Understand information security tools, methods, and principles used to safeguard information privacy
Conduct and write a Privacy Impact Assessment
Recognize privacy incidents and breaches and understand how to address them
Identify the essentials of stakeholder management (members, employees and other third parties)
Support the development and the enhancement of an organization's privacy program
The Certificate in Information Privacy is a direct registration program.
Fundamentals of Information Privacy
Establish a foundation in basic information privacy terminology, concepts and approaches. You will understand the privacy principles frameworks, the role that privacy serves in data governance and risk management generally. You will also learn what defines the Canadian regulatory model and how this contrasts with other data protection regimes around the world.
Privacy in Technology
Be introduced to the information lifecycle: the types, flows and behaviors of personal data in an organization's IT system from collection, processing and sharing to storage and erasure. Learn how to maintain data quality and inventory, apply security safeguards and embed privacy into the product/service development process through "privacy by design" (PbD). Lastly, acquire informed privacy perspectives on new and emerging technologies such as IoT, 5G and blockchain.
Privacy in Operations
Leverage the legal and technical knowledge established from prior sections into best practices that can be applied in everyday operational environments: privacy impact assessments (PIAs); vendor, contract and records management; incident mitigation and response; and, customer communications such as consent and access requests, notices and policies. These are the practical tools and methods for operationalizing privacy in any size of organization across Canada today.
Anick Fortin-Cousens, CIPP/C
Vice President of Privacy, Ceridian.
Bio coming soon
Cristina Onosé, CIPP/C, CIPM
Lead, Privacy Advocacy and Thought Leadership, PwC Canada
Bio coming soon
Deborah Evans, CIPP/C
Chief Privacy Officer, Rogers Communications
Bio coming soon
Hassan Jaferi
Chief Executive Officer – Bitnobi
Bio coming soon
Karl Larson, CISA, CISM, CCSK
Chief Information Security Officer, TELUS
Bio coming soon
Laura Stevenson, CIPP/C
Director, Compliance & Ethics, Omers
Bio coming soon
Maria Koslunova, CIPP/US, CIPP/C, CIPM, FIP
Manager, Cyber Security and Privacy Practice, PwC Canada
Bio coming soon
Peter Kosmala, CIPP/US
Founder and Principal, PRIVĀT
Bio coming soon
Vance Lockton, CIPP/C, CIPM
Manager, Digital Governance, Waterfront Toronto
Bio coming soon
Register for this Program