Learn full-stack development, with real-world business applications, from the province's only university-level certificate for working professionals. Our new program gives you the best of both worlds – you'll learn vital front and back end web development skills and techniques to become a well-rounded full-stack web developer. Unlike boot-camp programs, York University helps you add these in-demand skills to your tool-kit without taking months off work.
The best website is useless if it doesn't solve business needs.
In our increasingly digital world, responsive, solution-based webpages are critical to business success. Just because a site is visually appealing, does not mean it will reach its goals, or be useful to the organization. Full stack developers understand superior websites need to be proficient in both the front and back end.
Develop the skills necessary to advance your career.
This program will provide students with the knowledge and skills needed to build dynamic end-to-end web applications, and teach them to leverage middleware to achieve their goals. As full stack developers use a large amount of front and back end technologies, you will become well versed in databases, PHP, HTML, CSS, JavaScript and more.
You'll also gain valuable knowledge from our roster of instructors, who are expert developers with years of diverse experience in the industry.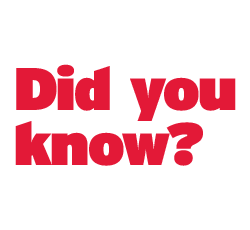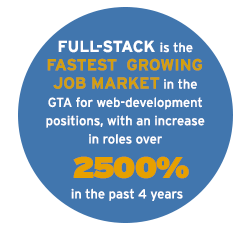 The Certificate in Full Stack Web Development culminates with a capstone course, where you will work on a real-world web development project – and be able to showcase your work to real clients, and other potential employers. Students will not only graduate with a working knowledge of the most in demand technologies and frameworks, but also with a solid understanding of the how web development fits into the larger business picture.
Program delivery
Our part-time, face-to-face certificate delivered over a series of evening and weekend classes at York's Keele campus, gives you the flexibility needed as a working professional. You can be fully qualified, without having to leave your current job, in just 1 year of part-time study. The program is designed for students to start and progress through the certificate as a group, which will help you form connections with your peers and colleagues.
Who should take this program?
Specialists in other fields (such as graphic design, marketing, or IT support) looking to shift their career to web development.
New graduates looking to enter and excel in the exciting world of web development.
There are no upcoming dates for this program at present. Please check again later or request further information below.
We are updating our program policies. Please check again later.
Register for this Program