Advancements in technology and data are revolutionizing tomorrow's job market.
Are you ready to keep up?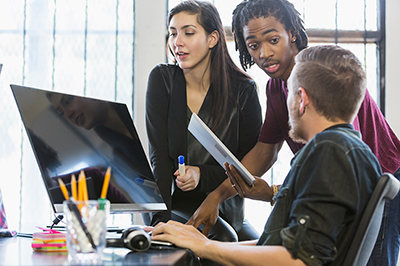 If you've been considering a career in new and emerging fields of technology and data, consider this exciting free event your launchpad.
Explore our evolving suite of continuing professional education programs, designed to meet growing job market trends in technology and data. Hear from top professionals in fields like big data analytics, cyber security and machine learning and get the chance to ask them your burning questions.
You'll also have an opportunity to network with our team, presenters and likeminded professionals, and enter a draw to win 20% off enrolment in one of the featured programs!
Event Details
Wednesday, April 18
5:30-8:30pm
Toronto Reference Library: Beeton Hall
Light refreshments will be provided.
Presentation Schedule
5:35        6:10        Big Data Analytics + Machine Learning
6:45        7:00        Full Stack Web Development
7:15        7:30        Risk Management
7:35        7:50        Cyber Security