This academic bridging course helps mature students prepare for successful degree studies.
Learn in a supportive environment
Develop study skills and academic confidence
Gain exposure to York University campus life
Develop a realistic sense of the workload
Strengthen your application to York University, and save time and money by using the 3 credits you earn in this course towards your degree!
This course surveys the social features of life in Canada today. It examines issues such as immigration, work, gender, health care, mass media, and globalization. It emphasizes the development of critical thinking, reading, and writing skills through analysis of newspaper, scholarly articles, and documentary films.
Program Delivery
As of March 16, 2020, all our Continuing Education programs will be delivered 100% online. The School of Continuing Studies has launched and delivered many quality online programs over the years. This is not new to us, and there will be no interruptions or compromise in learning quality for those considering starting their studies with us.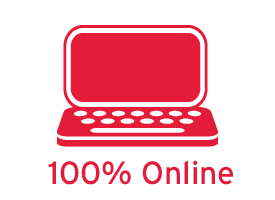 Canadian society is a purposeful yet experimental mosaic of cultures and identities due to its colonial history and progressive multicultural policies. A great number of challenging social issues confront Canadians as we settle into the millennium: concerns about the environment have been eclipsed by a flailing global economy, while news stories of racial profiling and disappearing women fight for space with articles on homelessness and job security. This course will take a closer look at some of the issues affecting Canadians today. The course goal is to intellectually arm students with the critical reading, thinking, and writing skills necessary to university study. Our aim, however, is to consider as a group the problematics and possibilities of participatory citizenship.
Human society consists of many entangled elements, so study in the social sciences engages information through a variety of critical perspectives, including, but not limited to, the politics of identity and culture, law, economics, communications, and practical ethics. To cut through the complexity, our approach will be structured by two broad sections into which the course is divided: Identity and Social Justice, followed by Information and Education. Each section is in turn divided into weekly topics through which to unpack and discuss some of the fundamental questions that mobilize social being. Through class discussion, a progressive series of assignments, and ongoing critical engagement with peer work, students are expected to understand that Canadian society is subject to effects and networks of power that structure both our public and private lives.
Students in this course come with a wealth of personal experiences, interests, and questions immediately relevant to the study of social issues in the Canadian context. Analyzing and exploring such questions reflects the expectations and requirements of university-level scholarship. (Please note that this course does not provide English as a second language instruction.)
York University's Academic Bridging courses are for people who intend to apply as mature students, either to Faculty of Liberal Arts & Professional Studies (LA&PS) for evening studies, or to any of the University's day liberal arts programs. Some people who apply directly for admission to York University may be referred to a Pre-University course by the Admissions Office.
You are considered a mature student if you:
are 21 years of age or older by the first day of classes of the academic session for which you have applied;
have been out of full-time high school studies for at least two years (students who have returned to upgrade after a two-year absence are still eligible to apply as mature students) ;
have attempted less than one full year of studies at an accredited university or college; and
do not have a recent unfavourable academic performance.
If you are eligible to apply as a mature student and have completed one or more Pre-University course(s) in which you have earned a minimum grade of "B," you will be considered for admission to York University.
Students who do not earn a grade of "B" on the first attempt may take the other Pre-University course to achieve the "B" grade required for admission consideration.
You may still need to submit an application, a personal letter, resumé, and transcripts (if you attended college or university) to York's Office of Admissions. York will consider you for the next available session for the Faculty you have applied to.
Pre-university students can be considered for the following Faculties at York: Faculty of Liberal Arts & Professional Studies (LA&PS), Environmental Studies, and Glendon. Some programs, such as computer science or information technology in the Faculty of Liberal Arts & Professional Studies (LA&PS), require specific course prerequisites. Please contact the Office of Admissions for details about applying to another Faculty or Program that may have additional requirements such as course prerequisites, supplementary information, or a Fine Arts' audition/evaluation.
What if I do not earn a grade of "B" in my first pre-university course?
You can take the other pre-university course to achieve the "B" grade required for admission consideration.
What if I have completed previous college or university studies?
Academic Bridging will not compensate for recent low high school or college grades, or for an unsuccessful academic record at another university. If you have successfully completed one full year (two full semesters or the equivalent) at a recognized college or university, contact York's Office of Admissions as a pre-university course may not be necessary for admission.
Does tuition include the price of text books?
Tuition does not include the cost of course textbooks or course kits.
If you have any questions about whether you qualify to take a Pre-University course as a way of strengthening your application for admission, please contact the York University Office of Admissions at 416-736-5000.
Given the experiential and practical nature of the courses and the application of Ontario's
Freedom of Information and Protection of Privacy Act
(FIPPA) to York University, The School of Continuing Studies works to ensure that instructors and participants acknowledge and respect the privacy and confidentiality of personal information that may be presented in the context of instruction. Instructors will limit the amount of personal information that is collected, used or disclosed in their sessions, and will ensure that all identifying personal information (including proper name, address, etc.) is omitted from all written documents in order to protect personal privacy and confidentiality. Instructors should not bring or share personal or other confidential files or records with the class or allow students to do so.
We are committed to protecting your privacy and your financial security, and we do this in several ways:
Your credit card information is never received or stored by our system. Only your financial institution has access to your credit card information.
Your Student Portal is password-protected. To access any personal and academic information, you must enter your username and portal password.
Online – Visit our website at continue.yorku.ca to register in any course or program offered by the Continuing and Professional Education.
Fax – (For credit card payments only) Complete the registration form, including credit card information. Fax to 416-650-8042, with program-specific documentation (i.e., proof of degree).
Mail – Complete the Registration Form and mail to the Continuing and Professional Education.
School of Continuing Studies
YORK UNIVERSITY
Room 116, Atkinson Building
4700 Keele Street, Toronto, Ontario, M3J 1P3
Tel:
+1 416 736 5616
Email:
continue@yorku.ca
Fax:
+1 416 650 8042
Web:
continue.yorku.ca
All applications are processed on a first-come, first-served basis, so early registration is recommended.
The School of Continuing Studies reserves the right to alter fees, other charges, instructors, and course dates/locations described in this brochure.
Ancillary and Service Fees
Withdrawal Fees for courses
$50.00 per course
Continuing Studies Student Record Fee
$ 15.00
Session transfer fee for courses (See below)
$ 100.00 (plus HST) *
Exam/assignment duplication fee
$ 15.00 (plus HST)
Returned cheques
$ 25.00
Certificate replacement fee
$ 52.00 (plus HST)
Alternate examination fee
$ 250.00 (plus HST)
Late Fees
$50 for Courses
*  Before the start date of any course there is a $100 plus HST fee charged to transfer the entire course to another cohort. Students must contact the Program Manager in order to receive permission to transfer to another session.
All correspondence, including your registration confirmation, grade report, and refund cheque, will be sent to the "mailing address" provided at the time of registration.
To maintain accurate student records, notification of any changes to your name, address, and contact information are required. To update your personal information:
go online to Contact Us and email all changes;
OR
submit a written request to the Registration and Convocation Assistant Rumina Habib
All name-change requests must be accompanied by official documentation justifying such a change.
We will not accept telephone requests to change a name or address.
Income Tax receipts will be available online in February of the following year. Please refer to the income tax guide for allowable deductions.
Students must contact the Program Manager for permission to transfer to another session.
Transfer requests are only granted for documented medical reasons.
Students registered in a program offered by the School of Continuing Studies may withdraw from the program.  However, they are strongly advised to consult with the Program Manager before a final decision is made.  A full refund is granted only when the School of Continuing Studies cancels a program.  Refunds will be issued by the method of payment that was used (credit card, cheque if original payment was money order and Wire Transfer).  Withdrawal requests must be submitted on the official School of Continuing Studies Withdrawal Request Form  to the School of Continuing Studies and subject to the terms listed below:
Up to 12:00pm EST 10 business days prior to the start of class minus a course fee of $50.
After 10 business days prior to the start of class: no refund.
Notice of withdrawal will be printed on the Official Income Tax Receipt.
When necessary, the School of Continuing Studies may alter, postpone, or cancel classes. In these instances, students will be notified by e-mail, based on the information provided at the time of registration.
Cancellations or changes will also be posted on the School of Continuing Studies twitter account.
The School of Continuing Studies reserves the right to withdraw or cancel programs/courses. Should a course or program be withdrawn or cancelled, the School will issue a full refund of fees paid.
Students and instructors are expected to maintain a professional relationship characterized by courtesy, collegiality, and mutual respect, and to refrain from actions that would be disruptive to such a relationship;

It is the responsibility of the instructor to maintain an appropriate academic atmosphere in the classroom, and the responsibility of the student to cooperate in that endeavour; and,

The instructor is the best person to decide, in first instance, whether such an atmosphere is present in the class, and may, at their discretion, take steps that they feel are appropriate to resolve an issue or dispute.
In any case where a student feels that this policy has been violated, they are urged to notify the instructor of the course/program as soon as possible. Students may be asked to provide a detailed written description of their complaint to the instructor. The instructor may take measures they feel are appropriate to resolve the issue and/or may forward the complaint to the Program Manager for review. Please refer to the full policy document on the York University website at: http://www.yorku.ca/scdr/
Grading for Academic Bridging and Math for Admission Waiver courses:
Students are required to complete all course work.
Students who fail to complete the course work will receive a DNC (Did Not Complete).
Grade
%
Description
A+AB+B
90 – 100%80 – 89%75 – 79%70 – 74%
Academic Bridging Studies – Meets Admission Requirements
Elementary Mathematics – Students already admitted to YORK UNIVERSITY who earn a grade of "B" or better will gain automatic entrance to AK/MATH1710.06 and will be exempt from the pre-requisite test.
C+CD+D
65 – 69%60 – 64%55 – 59%50 – 54%

Academic Bridging Studies – Does not meet Admission requirements. Student cannot repeat the same Academic Bridging course but can enroll in the other Academic Bridging course.

F
Below 50%
Academic Bridging Studies – Does not meet Admission requirements. Student cannot repeat the same Academic Bridging course but can enroll in the other Academic Bridging course.
DNA
Did Not Attend – The student did not attend, did not withdraw, and did not submit course work.
DNC
Did Not Complete – The student did not complete the course.
Students may, with sufficient grounds, request a reappraisal of any "tangible" work required for a course. Tangible work may include written, graphic, digitized, modelled, video recording or audio recording formats. Students seeking a grade reappraisal must complete and submit the attached form, along with the original work and instructions for the assignment, to the Program Manager within 2 weeks of the date of issue of the letter of grade.
Students and instructors will be informed in writing of the reappraisal result and the reappraiser's comments. The School of Continuing Studies will ensure the anonymity of both the student and the reappraiser.
Download a Grade Reappraisal pdf form
Financial Petitions
You may submit a financial petition if you experience a serious documented medical illness or a death of an immediate family member that causes you to drop courses. Financial petitions may be granted at the discretion of the University, and will be considered for a period of one year after the occurrence of the illness or death.
The Financial Petition form is located here: http://sfs.yorku.ca/refunds/petitions/
Please complete the form and return it via email continue@yorku.ca or via fax at 416-650-8042.
Register for this Program