Gain the skill and confidence to help organizations protect
their most important assets
In our digital world, data and IT system integrity is at the top of everyone's list of priorities. Government regulations are driving organizations to invest more in their financial reporting controls and effectiveness than ever before. As a result, IT Audit jobs have recently grown 65%*, with 75% of senior leaders struggling to find skilled IT auditors who can execute the thorough examinations they require to protect their businesses.
The CISA is the #2 most demanded certification in the Cyber Security field!1
1According to Indeed.com via The Cyber Security Hub
Receive exclusive free membership to the Toronto Chapter of ISACA!
Our students enjoy enhanced professional development and access to invaluable career resources with this exclusive membership offer. Benefits include:
Access to ISACA journal and other industry-relevant educational materials
Networking opportunities with likeminded professionals
Career support resources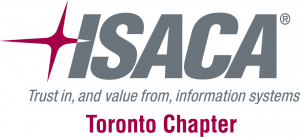 Build real-world IT Audit assurance skills
Preparing for your Certified Information Systems Auditor (CISA) designation is a huge step toward your new career as an in-demand IT auditor. But knowledge alone isn't enough to get hired.
To get the best jobs, you need to know how to fully execute an IT audit, with skill and confidence.
Created in collaboration with industry leaders, the 3 course Certificate in IT Audit Execution covers the 5 domains of the Certified Information Systems Auditor (CISA) body of knowledge*. In addition, the innovative study format also gives you the opportunity to work on real-world case studies in collaboration with your peers. You'll have the chance to practice the core job skills top employers demand when hiring IT auditors, like problem solving, negotiation and analytical thinking. You'll also build meaningful relationships with course instructors and peers over the course of the program, creating a supportive learning environment.
*It is the responsibility of students to comply with the requirements of ISACA for the CISA Designation.  ISACA has their own requirements regarding application, admission, program and membership. Students should contact ISACA directly for more information.
"IT Audit is an evolving and growing field. The IT Audit Execution program is designed to address this challenge, and train professionals on emerging technology risks that matter, along with the real-world job skills needed to succeed in the workplace."

- Asif Mohammed, VP Risk, Performance and Technology, Richter & ISACA Toronto Chapter President
(Advisory Council Member)
You'll gain in-depth IT audit knowledge and use current industry tools to:
Recognize and apply appropriate IT audit best practices;
Recognize and review compliance with appropriate laws and regulations;
Implement the full IT audit lifecycle;
Apply the CISA domains to an audit;
Identify and assess risk;
Apply auditing and assurance concepts;
Assess ethical predicaments relevant to an audit;
Develop effective relationships with stakeholders; and
Apply innovative and critical approaches to audit challenges.
These learning outcomes, paired with your hands-on experience in IT Audit assurance, put you ahead of the pack for your next job by proving your applied expertise to potential employers. This program is a one-of-a-kind learning experience, designed to enhance your career with deep learning and position you for success in a field that's sure to see continued growth.
"The Certificate in IT Audit Execution prepares students to not only pass their CISA exam, but to execute a full IT audit with confidence, in just 6 months. I wish a program like this existed when I was starting out in my career."

- Arif Hameed, Senior Director, Client Security, Equifax (Advisory Council Member)
Who should take this program?
The Certificate in IT Audit Execution is ideal for anyone who currently works in IT Operations or as an Internal or External Auditor.
This program can enhance the careers of people with experience in:
IT Operations
Cyber Security
Finance
Auditing
Consulting
"Technology is impacting society like never before and job opportunities related to IT Audit are growing exponentially. This program will help develop competencies that match employer expectations, align with high-demand skills and maximize salary and growth potential."

Baskaran Rajamani, Partner, Risk Advisory, Deloitte
(Advisory Council Member)
Program Delivery
We know that finding time for continuing education isn't easy. We make it easier by offering a program that works around your commitments.
The Certificate in IT Audit Execution is a 6-month part-time program, taken mostly online. You'll come to our Keele Campus in Toronto, ON for just 3 weekends over the course of the entire program. This format allows you to easily balance your studies with your work and home life.
Finish in 6 months
 Save when you stay on campus
Our students receive a discount on their stay at the
Schulich Executive Learning Centre
. Just quote promo code 'YRKCON16′ when making your reservation over the phone or email!
Register for this Program