Discover a Career That Changes Lives
The Certificate in Dispute Resolution will equip you to understand and resolve disputes using a range of methods.  You will be exposed to several dispute resolution methods  and the skills that a mediator brings to the process. The program will enable you to study the academic theory of dispute resolution, and will apply that theory to the development of practical mediation skills, which will assist you in the achievement of fair, balanced, and ethical dispute outcomes.
| | |
| --- | --- |
| Dispute Resolution refers to the strategies and skills used to resolve or process disputes, generally outside of the traditional legal/court arena. | The field of dispute resolution encompasses a number of processes, including mediation, negotiation, arbitration, and a number of hybrids of these processes.  These processes have emerged as efficient and cost-effective alternatives to the legal system for resolving conflicts. |
Program Overview
The Certificate in Dispute Resolution will:
Help you take the first step towards becoming a professional mediator; or
Help you improve your mediation practice without a pursuing designation;
Ensure you meet the training requirements for membership in the Alternative Dispute Resolution Institute of Ontario (ADRIO);
Provide meaningful learning opportunities that include role-plays, mock mediation sessions and other interactive teaching methods;
Allow you to interact with expert instructors who are leaders in their field and who bring practical expertise to the class; and
Provide you with multiple study options–offering a part-time option that combines online learning with in-person classes or an intensive, full-time summer option to finish the program faster.
Who should take the Certificate in Dispute Resolution?
Anyone who regularly encounters disputes or is required to mediate as part of their professional role
Anyone who is interested in developing dispute resolution skills for future job opportunities
Hear from our graduates
This Certificate is applicable to careers in a wide range of fields, including: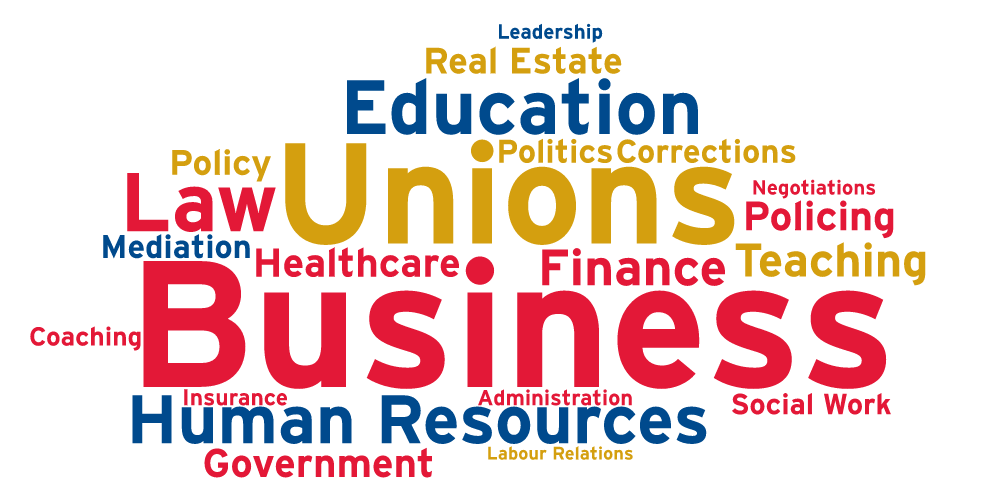 If you would like more information or have a question about the Certificate in Dispute Resolution, please Contact us.
Key Policies
More Information